Real Low Carb Meals On The Go
Keto · Paleo · Gluten-Free · Vegan · Atkins · Mediterranean · Unprocessed

Most everyone struggles to find low carb food healthy enough to eat every day, especially when at work all day or traveling. But you can eat MealBetix anywhere!
As the cost of food rises, rest assured you can eat MealBetix for less than most junk food! And when you replace 1 or 2 meals per day with MealBetix, save $100s every month!
When you replace 2 meals every day with MealBetix, that's 2 meals every day you do not have to buy, prepare or clean up! What's even better than that? Not having to count carbs, either!
Taste-tested by candy-loving children and adults alike, and they all really like it! I know you and everyone else in your family will agree. Go ahead and try 1 meal and see how you like it.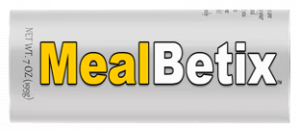 "Once I was diagnosed Type 2, my life became a serious struggle just to find anything low carb to eat for every meal every day and that also didn't spike my blood sugar. MealBetix changed my life. Plus I weighed myself today and I lost 23 lbs so far. This is a godsend! "
Jack, Retired - Dallas, TX
"I Don't Even Crave Sweets Anymore."

"I travel a lot, so I'm always searching for something low carb to eat all day. Once I started taking a few cans of MealBetix with me, I don't even crave sweets anymore. I haven't been able to go for runs recently, but I'm still losing weight and seeing more muscle tone!"
Laura, Designer - Seattle, WA
"I Even Lost 15lbs Since I Started.."

"I often work all night and don't have anything healthy to eat. I'm so grateful for MealBetix for keeping me healthy and especially keeping my heart healthy. I even lost about 15 lbs since I started last month."
Paul, Engineer - Sacramento, CA
"Our Blood Sugar Has Never Been Healthier."

"My husband is Type 1 with kidney disease and I am Type 2, but he especially has to be careful what he eats. Every morning the first thing we do is mix our MealBetix for breakfast to start our day and he's out the door in 5 minutes! And on a side note, both of us have never felt healthier and he's looking great!"
Olivia, Wife & Mom - Keystone, CO
Join the MealBetix Movement