Everyone wants to know how to achieve ultimate health, but how can anyone achieve any real lasting health when all the food and drinks around us are contaminated?
And I don't mean the obvious junk food and fast food, but rather the food most everyone assumes is healthy, like fruits and vegetables.
Did you know all the soil, especially in all the commercial farms here, have been beyond contaminated for decades now?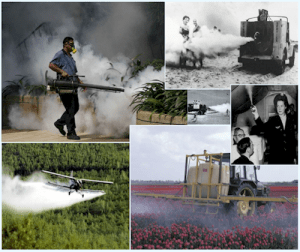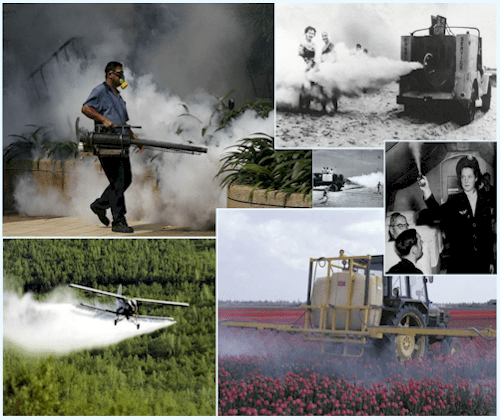 That means all the fruits and vegetables you buy at your local supermarket or health food store, or even grow in your garden, are definitely not as healthy as you think they are, because the soil here has been beyond contaminated with pesticides, herbicides, fungicides, GMOs and toxic fertilizers for decades.
And even if you don't think any insecticides harm people, because the poison is meant only for insects, you can still agree no one should ever consume anything that can poison insects or poison weeds, right?
I mean, is a poison that might not be meant for you, still alright to eat and drink every day of your life? Doing so will have a traumatic effect on your health throughout your whole life.
And unfortunately even the certified organic farms have been unable to avoid the onslaught of contamination that leaks into organic farmland, especially when you have to share the same water source as all the pesticide farmers and GMO farmers all around you.
Plus these days most organic farms are next to GMO farms, so organic crops can easily become contaminated, and once they are, they always are.
Is it any wonder chronic illness continues to increase beyond pandemic proportions every single year? The only way to grow stronger and grow healthier is to eat truly healthy every day, and of course always continue to eat truly healthy every day.  
There's no special trick, there's no special diet, there's no special exercise and there's definitely no special treatment –it's only eating truly healthy food that is 100% Organic, free from all contaminants and excipients.
Isn't it crazy how simple it is? When you find the only 100% organic food first, it definitely becomes simple, because then all you need to do is eat it every day.
The problem is of course the lack of pure, clean soil, so I searched high and low, all across the country, spending a fortune on soil samples, until I found just a few private gardens that are shockingly still 100% clean and can grow all the superfoods you and I need to literally grow healthier and grow stronger the longer we continue to eat them.
This is especially important if you're trying to stay super fit, because trying to stay super fit when you can't eat healthy every day, definitely makes life more difficult.
I now grow 15 organic superfoods in this very rare and very amazing soil, which makes these 15 organic superfoods extremely healthy! And this also means these superfoods cleanse your body of a lifetime of impurities.
So once you start eating these 15 truly 100% organic superfoods, you will be shocked at just how quickly your health improves.
Imagine being at work all day, traveling or just want to go to the park for a few hours, but there's nothing truly healthy to eat.
Well, you will never have to search for anything healthy to eat again, because you can now eat the last 100% Organic low carb meal on earth.
Over the last 30 years I have helped thousands of people discover real food to achieve real health, but just in the last 20 years or so the soil has become too contaminated to grow anything truly healthy anymore. This will undoubtedly continue to ruin our health, unless you start eating the last truly healthy food.
If you haven't noticed by now, there is literally a war on your food and on your health and this war has been going on for over a century now, so now is the time to take a proactive approach to your health and seek out real food that can finally help your health.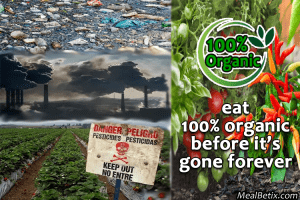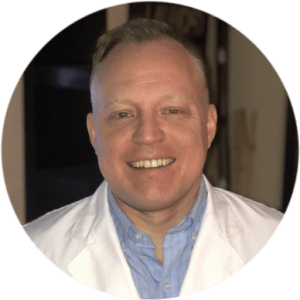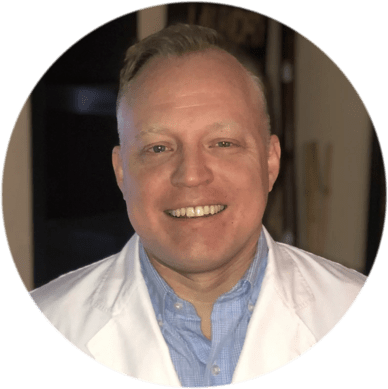 Dr Darren Wayne, aka The Food Guru, is one of the last Food Scientists not on Big Food's payroll, not on Big Pharma's payroll and not on anyone's payroll, which means he has no agenda, other than to tell you as much truth as possible, before it's too late. Read his latest best-seller, 80 Hormonal Health Myths Busted, before they censor it!