Organic Food For Babies
Every loving Mom and Dad wants their baby to eat only the healthiest food every day, but what do you do if the only options around you are either processed baby food and toxic baby formula?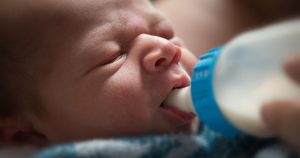 Because this is what is primarily all around us these days, which is very sad, especially since all baby formula includes toxic ingredients, like soy, corn, wheat and of course sugar, just to mention a few, but there is a truly healthy source of organic food for babies and it's not just healthy, it's extremely healthy.
So healthy in fact that every baby will grow stronger and healthier, faster than other babies.
Most babies today are born prematurely and the cause is the exact same thing that has caused the decline in childbirth and the increase in infertility –poison.
I don't mean the obvious poisons out there that everyone already knows to avoid, like mercury or radiation, I mean the poison that isn't so obvious and that almost no one avoids –toxic food, toxic drinks and of course pills.
Everyone who consumes this poison regularly believes this doesn't harm them or their baby, but it does, every day.
From the billions of articles and videos online constantly promoting the next hyped up 'health product' or 'heath fad' and celebrities always endorsing the unhealthiest products, to your own doctor supporting the next pill product they call "all natural".
And because of this terrible and dangerous health propaganda machine, pregnant Moms and their babies suffer while infertility rates continue to climb.
Pregnancy is not a medical condition, rather a simple and automatic act of nature, void of anything having to do with anything medical, yet most pregnant Moms immediately find a Pediatrician, because all their lives they were told when you get pregnant, you have to see a Pediatrician, because that's how you maintain a healthy pregnancy.
But think about this, what exactly does a Pediatrician have for you that supposedly keeps you and your baby healthy? Drugs, drugs and more drugs, and of course 'prenatal vitamins' that are drugs hiding behind the "all natural" claim, even though all prenatal vitamin makers are owned by Big Pharma.
You cannot force a pregnancy to be healthy by throwing pills at it, you have to actually eat and drink only healthy every day, at every meal, which in all honesty, a Pediatrician knows nothing about.
When you do this, you can guarantee your pregnancy will be healthy and your baby will be born healthy.
But what exactly is healthy?
So glad you asked! It's called MealBetix and it is the healthiest food source any pregnant Mom could eat and drink every day, and is also the healthiest food source every baby should be drinking in their bottle every day and all day, too.
MealBetix will keep your hormones healthy and therefore your baby's hormones healthy, plus provide plenty of nutrition, more than you need actually, and let's not forget more protein than steak!
Also, the plant probiotics will keep both Mom and baby's digestion working properly. This is what it takes to truly have a healthy pregnancy, a smooth delivery and of course a very healthy baby.
When I first married my wife, she could not get pregnant and I'm sure her very infrequent periods were part of the same problem.
You see, she was raised eating and drinking fast-food her whole life, so by the time she met me, she was basically already barren, but she didn't want to be barren anymore, so she decided to start eating and drinking only what I eat and drink every day, which was basically MealBetix.
After just a couple months, her periods returned and returned on time every month, which is when I knew her reproductive system was finally healing and repairing itself from a life of junk food. And sure enough, a month later, she was already pregnant and during her pregnancy she consistently drank MealBetix for her breakfast and lunch, then for dinner we always ate at least 50% raw and organic with some organic chicken or some wild-caught fish.
She continued this for all 9 months, then when our baby boy arrived, he was extremely healthy and extremely alert –when he first came out, he didn't cry, instead he looked around quietly for about a minute, then cried.
My wife's family was worried of course, because we decided to give birth at home, which never sits well with medically oriented family, but we proved to them and everyone else, that it is absolutely possible to have a healthy pregnancy and deliver a healthy baby at home, without any medical intervention, like billions of Moms had for thousands of years.
So if you are ready to start rejuvenating your reproductive system or just want to start healing and balancing all your hormones, then MealBetix is here for you.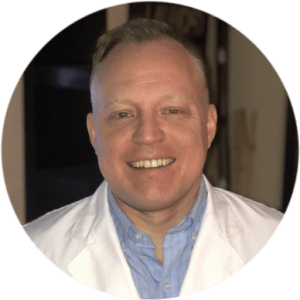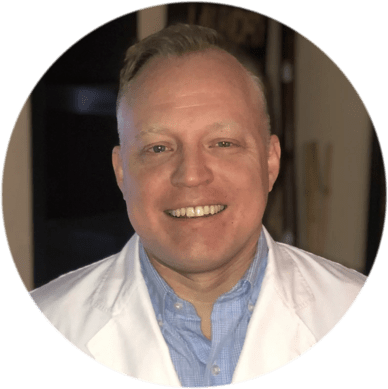 Dr Darren Wayne, aka The Food Guru, is one of the last Food Scientists not on Big Food's payroll, not on Big Pharma's payroll and not on anyone's payroll, which means he has no agenda, other than to tell you as much truth as possible, before it's too late. Read his latest best-seller, 80 Hormonal Health Myths Busted, before they censor it!